When: January 28th and 29th, 2017
Where: Regents University, London (HERE)
How Much: £159 full price
'I need to write and I need to get paid to write'
If this statement resonates, this class is for you.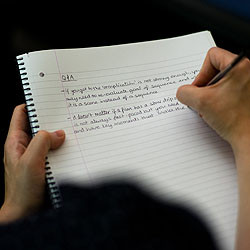 It's also why you should be developing ideas and writing for television.
In this two day practical masterclass with Pilar Alessandra, we will show you how to deconstruct your ideas and then rebuild them into marketable projects that commissioners will be clamouring to read.
You will arrive at the class with a collection of great ideas and leave with refocused stories and a clear road map to the commissioners.  
What will I learn?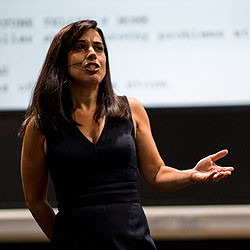 In an exciting atmosphere with around 200 screenwriters, you will learn 'through doing'...
How to develop a "hook" for your series that reels in audiences and commissioners
Getting the form, genre and tone that's right for your series
How to pitch your series and pilot episode so you go from maybe to yes
How to create your series 'bible'
How to create a rich spectrum of characters that will ensure your series runs and runs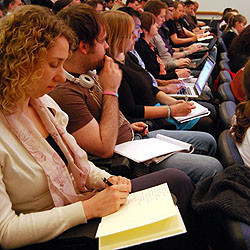 Fast and powerful tips for writing comedy and drama so you can write effectively and quickly
How to mine your concept and universe for numerous killer episodes
How to create compelling relationships within your series that grab the hearts and minds of readers and audiences alike.
The state of the currently expanding market, both in the UK and US
The dynamics of the writers' room in the US, and the contrast with the UK systems
'Jam packed with practical tools and effortless insight – brilliant teaching from a very generous expert'
Giselle Boucher – Writer
Why is writing for television different and hugely attractive in 2015?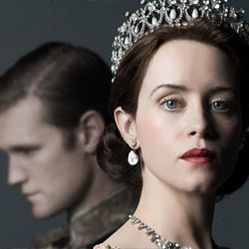 Television is prolific
Television NEEDS new stuff. It's a monster that needs continually feeding and someone needs to write it. Why not you?
Television is the new film
With HD and new technology, television is now cinematic with world class cinematography, A-list actors and stunning design... Bottom line, 'Game Of Thrones' is simply better than 'The Hobbit'. That would never have been the case a decade ago. And it's ALL in the writing.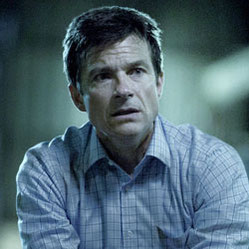 Television can take risks
Television can take much bigger risks than film. Shows like 'Breaking Bad' prove that it's not only possible, but it's also what audiences are clamouring for. While Hollywood reboots sequels and franchises, television is busy telling much more challenging stories about human beings, stories that audiences are begging for.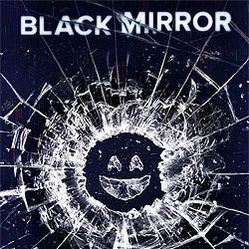 The business is innovating
Unlike film, television is innovating and finding new ways to reach audiences. Whether it's the BBC iPLayer or Netflix blazing a trail, television is a cash rich industry that has a vested interest in re-investing into itself.
Television pays
I don't know about you but I need to get paid for my writing and television demonstrably out performs film when it comes to getting paid for your words. It's just fact.
Television is expanding
Where film is shrinking, television is expanding. Why would anyone not be drawn to writing for a medium that is growing, both economically and also creatively?
'Exceeded all my expectations – a must for any writer, no matter how experienced!'
Natasha Pring – Actor, Writer
Joining Pilar... four UK industry heavyweights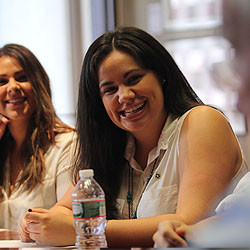 It's not just about writing tools and exercises, this workshop is also about the UK television business and how to infiltrate and proliferate. Joining Pilar onstage will be two industry heavyweights, including...

Gub Neal, Emmy winner for 'Prime Suspect', 'Cracker' co-creator and former Controller of Drama at GranadaTV and head of Head of Drama at Channel 4 will join Pilar on stage at WritingTV.

John Yorke is the Managing Director of Company Pictures, the UK drama independent producing Skins, Shameless, The White Queen and Wolf Hall. He's responsible for a vast array of British drama as both Head of Channel Four Drama and Controller of BBC Drama Production, including Eastenders, Life On Mars, Hustle, Spooks, Casualty, Holby City and Sex Traffic. John will be joining Pilar on stage at WritingTV.
How are my workshops different?
'I believe in active, participatory classes where writers get a chance to learn "on the job."  That means we brainstorm, pitch and write directly in class. By the end of day two, you'll have all of your elements in place to plunge into the writing of your pilot episode and to verbally present your series to the industry right away. Come in ready to learn, have fun … and write!'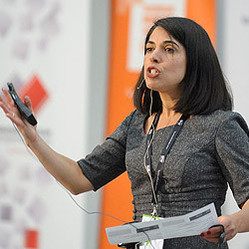 Saturday Night Networking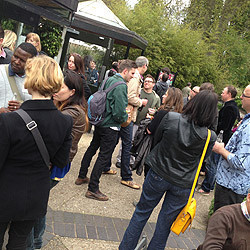 We will be holding networking drinks on the Saturday evening, at the Garden Cafe in Regents Park. This is an excellent chance to make a pile of powerful new contacts that can help move your project to the next stage. Remember, at the heart of all our events is our community and networking. So dive in, ask for help and offer you help too. Everyone has a unique set of skills, resources and contacts – and these events help connect that talent and resources.
Sign up and get the online masterclass 'Dynamic Dialogue' with Pilar Alessandra
Sign up now and we will send you a private link to watch one of Pilar's best masterclasses on crafting exciting, authentic and dynamic dialogue for your characters. It's a one hour online seminar (that is also interactive) that will show you how to give each of your characters unique voices that speak in powerful subtext. Your scripts will improve immediately by applying these simple techniques.
'Quite frankly Pilar's workshop is the best event I've attended on screenwriting'
Richard Edwards – Writer
My Pledge To You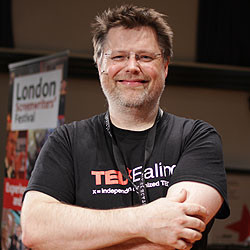 If your screenwriting is not taken to a whole new level during the workshop, I will give you a full refund on the spot. Remember, as an organization, we are in the trenches right beside you. We have made films, we are making films and we connect with hundreds of experienced screenwriters, producers and filmmakers through the London Screenwriters' Festival. 
Chris Jones
Creative Director
www.LondonSWF.com

Terms and conditions
If you need to cancel your ticket purchase you can get a full refund up until 30 days prior to the first event. After that we cannot offer refunds. Refunds will be paid back promptly although there will be a 10% admin fee deducted. Alternatively, tickets are transferable to other people if you can find someone to replace you. We are happy to change the name on the ticket. Please allow 48 hours for this change to take place. We reserve the right to decline admission and offer a full refund in such circumstances. We reserve the right to change the venue. We reserve the right to cancel the event and offer a full refund.